The webinar underlining the importance of Green Hydrogen together with the technical, economic and regulatory challenges was completed as part of our webinar series on 24 August 2023.
Ms. Michelle Hallack, International Executive Consultant, Mr. Vincent Tessé, Business Development Manager from DH2 Energy and Mr. Guillermo Figueruelo Malo, Business Development Manager from Fundación Hidrógeno Aragón together discussed on Future and Challanges of Green Hydrogen supporting Net Zero Emissions. By taking this opportunity, we would like to thank once again our speakers as well as the participants!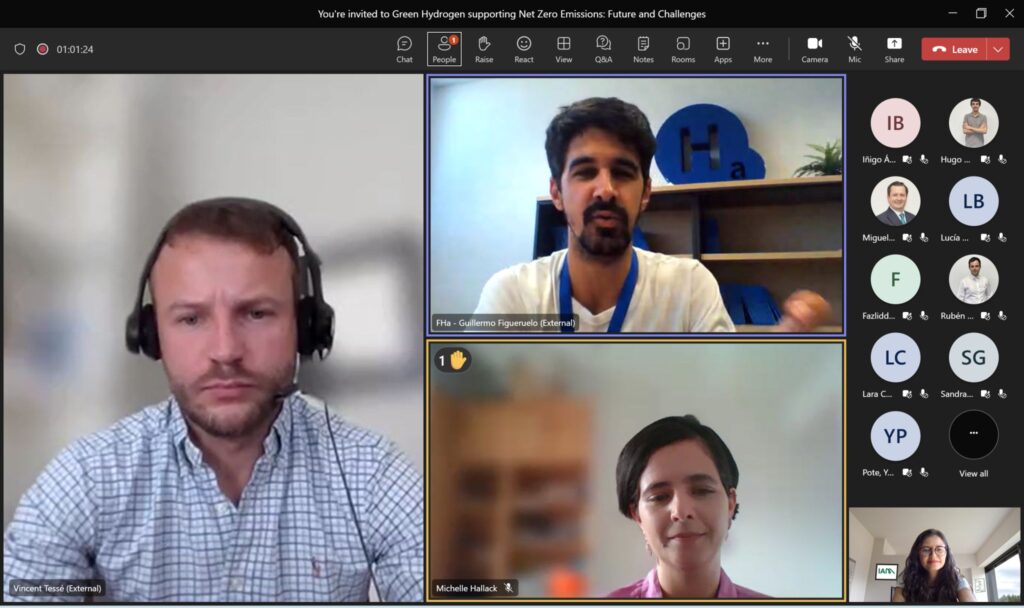 It was amazing that we have participants from 21 different countries!
🇪🇸🇩🇪🇱🇧🇹🇳🇵🇹🇺🇿🇮🇳🇬🇷🇲🇿🇫🇷🇦🇷🇵🇱🇵🇰🇪🇬🇬🇶🇵🇪🇮🇱🇺🇸🇸🇻🇧🇷🇧🇪